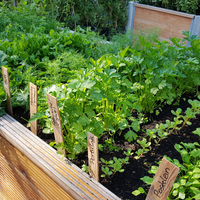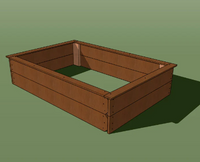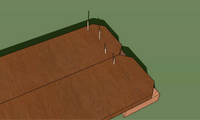 Affordable 4'x6' Cedar Raised Bed (Digital Plans)
Product Info

Have you always wanted to grow your own veggie garden but just couldn't swing the high cost of building the raised beds? Our Affordable 4x6 Cedar Raised Bed Digital Plans are the solution.

With these downloadable digital plans, we'll walk you through step-by-step how to construct your own cedar garden beds — perfect for growing vegetables or attracting pollinators and native wildlife.


Our cedar garden beds are designed with affordability in mind, using cedar fence pickets instead of standard lumber to help keep costs down and building time at a minimum. And let's be honest ­– who wants to turn a hobby into some sort of major construction project?

These beds are designed to straightforward to build: We used the minimum number of simple, straight cuts.

We provide all the images you need for reference too so that your raised bed will turn out looking exactly as planned

Stop overpaying on expensive lumber, tools, and hardware—this is an affordable and easy weekend project that comes with big returns. Whether you're growing food or supporting pollinators, it's never been this easy (or this price friendly!)

 

DETAILS: 
Once purchased, you'll receive an email with a link to download your plans as well as a tutorial video to guide you along!