How to Support Native Wildlife in Your Yard
Posted on December 23 2022, By: Daryl Lindsey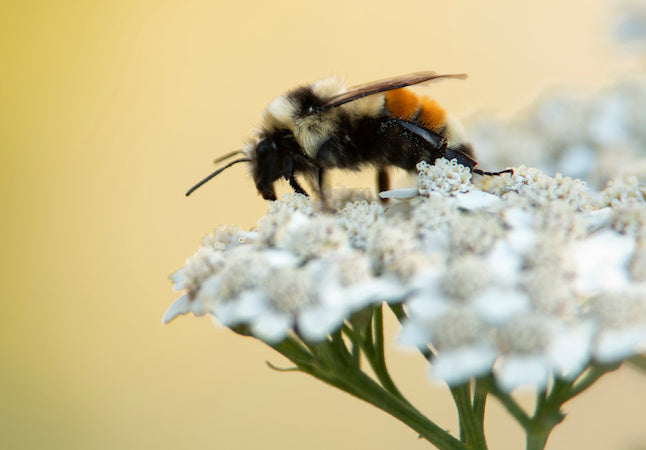 What are trees and flowers without birds, bees, and butterflies? Yet in many urban and suburban yards, you'd be lucky to spot a lady bug––let alone critically endangered species like the monarch butterfly. 
A thriving ecosystem of flora and fauna is not only a sign of a beautiful yard, it's a sign that you've created a truly sustainable outdoor space. We can't all be Snow White, but we all can make small adjustments to our outdoor spaces to better support wildlife––and it will make your yard more beautiful, functional, and all-around-enjoyable in the process. 
How yards impact wildlife
When you look at urban areas, yards make up the most area of "green space." As such, these spaces are often the only source of refuge for certain animals and insects. 
Unfortunately, those animals and insects are already facing an uphill battle. Populations of birds, bees, butterflies, and other insects are declining because of loss of habitat, pesticides, pests, and more.
That means we're all responsible for utilizing our outdoor spaces in a truly sustainable manner. A yard is an opportunity to help attract and regenerate biodiversity, but it's a delicate balance. 
Suburban turf grass creates ecological 'dead zones'
The way we plan our yards dictate how we interact with nature. The increased popularity of grassy lawns have, unfortunately, excluded nature from our homes. A NASA study shows there were 63,000 square miles of turf grass in the United States in 2005, covering an area larger than Georgia — and we know that number has only increased in the years since. Another study shows that grass is the single largest irrigated agricultural "crop" in America and covers more than 2% of all our land — that's more than corn, wheat, and fruit orchards combined.
But turf grass can't sustain the critical ecosystems we all need to survive. It's already contributing to a decrease in breeding birds in North America, global insect decline, or the other million species we're set to lose in the next 20 years. 
It's up to each of us to ensure our own private spaces aren't further contributing to an overall decline in biodiversity.
How native plants support birds, bees, and butterflies
Think about the average yard: Grass, more grass, and then some more grass––if any trees or shrubs exist, they are likely non-native varieties from big box stores, which fail to support the local wildlife who need living ecosystems to survive. Introducing native plants, shrubs, and trees, will attract a host of birds, beneficial insects, and more.
How to Start With Native Plants: Slow & Steady Wins the Race 
So, where to start? You'll first want to find out which plants are native to your area. Your state's agricultural extension office, native plant societies, and eco-nurseries are a great place to start looking. A collection of just a few plants can already make a difference, but the goal is to support biodiversity––so you should continue to add varying species into your yard as you have the ability to do so. 
Just remember: This is your space and it should represent you and your lifestyle. You don't need to turn your yard into a wild meadow or a forest––you can leave room for lawn, for outdoor dining, for social space, and more!
Quick Tips For Supporting Wildlife in Your Yard:

1. Plant Native When You Can. 
Always look for a native alternative that mimics the look and feel of a non-native plant you would have otherwise chosen. For example: Lavender is an extremely popular shrub in landscaping, but plants like catmint and purple sage can achieve a similar look, while actually being native to many regions in the US. 
2. When in doubt, mimic a "tiny forest." 
In nature, a forest is made up of three components: Canopy (trees), Understory (shrubs), and groundcover. In Utah, you'll often find pine trees growing above elderberry shrubs, growing above Rocky Mountain Columbine. By planting this plant community in your own yard, you're welcoming wildlife that thrives in nearby nature. 
3. A small pollinator garden is a great start.
A pollinator garden can be easily designed by selecting 2-3 flowering, herbaceous perennials native to your area. This can be just a few square feet of space! If you'd like to do more, adding 1-2 larger flowering shrubs to create some height, plus a groundcover to fill in the gaps will make your design look more complete. Make sure all of the plants are native to your region! 
YardFarmer is dedicated to transforming wasteful and wasted outdoor spaces into sustainable landscapes that support local ecosystems.